Murrieta Innovation Center Video Tour
SoCal CEO Magazine visits the MIC and tours the facility, recording the visit on video. Read more >

InnovateHER Local Winner!
Jaan Biotherapeutics LLC was named winner of the local InnovateHER competition held at Murrieta City Hall. See all local winners here.

Springboard Application
Would you like to apply to be a Springboard company? Applications are open - apply now!
Our Current Springboard Companies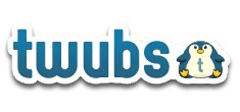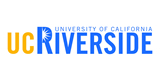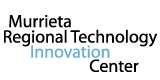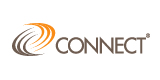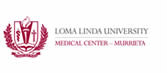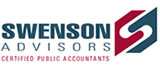 ---
InSoCal CONNECT is a 501(c)3 non-profit organization.
Welcome

InSoCal CONNECT is a nonprofit organization focused on rebranding the inland Southern California region bordered by Corona, Riverside and Temecula as the Innovation Triangle of Southern California.

InSoCal CONNECT is dedicated to creating a sustainable jobs economy within the Innovation Triangle. We act as the catalyst between startups,technology companies; and local government, universities, professional service providers and venture capitalists.

We are modeled/benchmarked to CONNECT San Diego and advocating for the 3 three emerging clusters in the region-software/biotech/communications. In addition to nurturing a start up community culture in the region; InSoCal CONNECT is working to drive export activity; and supporting Economic Development projects (EB-5 Visa Program).

Learn more

---

Latest News

InSoCal CONNECT Selects Three Startups for Springboard (09/30/2014)

September 30, 2014 (Murrieta CA) – InSoCal CONNECT, a Riverside County nonprofit dedicated to the growth of the local innovation economy, has announced the selection of its first slate of Springboard companies. Springboard is a structured mentorship program developed by CONNECT San Diego that assists early stage companies in developing the strategic plan, resources and fundamentals that will attract investors and spur growth.

---

Upcoming Events

InSoCal CONNECT Springboard
Springboard application will be posted soon. Please check back!

---




Subscribe to RSS Feed


Title search: ✖


Subscribe to RSS Feed


Last night we were fortunate to have an excellent presentation from Michelle McGovern Stewart that explained how demographic trends will impact everyone's business.

When she started showing us the last hundred years in terms of generations and how they affect business, it was like a light bulb went on over everyone's head.

Taken into this context, one can understand the reasons for the housing crash, the Great Recession, and most importantly, the coming boom when Millenials hit their stride.

Understanding how these trends will impact consumer demand, and how each generation responds to marketing messages, can help companies avoid making huge, business-killing mistakes.

This can also provide huge opportunities for businesses who do understand what is coming and how they can position themselves for success. The people who attended really enjoyed and appreciated Michelle's message, and we all agreed that every business owner should listen to her. We will have to schedule another presentation on this topic in the fall, so the rest of the community can hear this important message.

​

Click here to view our Sponsors »

---

InSoCal CONNECT is a 501(c)(6) non-profit organization.
Headquartered at Murrieta Regional Innovation Center | 26442 Beckman Court | Murrieta, CA 92562