Our Executive Committee represents local leaders in academia and business. This Committee is responsible for the strategic direction and decisions regarding all of our programs and events.
Steve Austin is the Chairman of the Executive Committee. He is the managing partner at Swenson Advisors, a full service CPA practice offering comprehensive, customized accounting, tax, and consulting solutions to meet the needs of local, regional and multi-national clientele around the globe. Steve manages audit, SEC, Sarbanes-Oxley, and business consulting engagements with a focus on technology, manufacturing, service, real estate, social media, and non-profit organizations. He is the author of the book "Rise of the New Ethics Class." Steve speaks worldwide on governance, Sarbanes-Oxley, and IFRS matters and writes articles published by the AICPA.
Jay Goth is the Executive Director of InSoCal CONNECT. He is responsible for day to day activities and reports to the Executive Committee. As a serial entrepreneur, Jay has been involved in the real estate, finance, insurance, hospitality, energy and technology industries. He is the curator of Startup Digest for Riverside County, a weekly email digest of all entrepreneurial events and actvities each week. Jay is also a co-organizer of 1 Million Cups Riverside, a weekly gathering of local entrepreneurs that showcases two startups every week. Jay is also a senior consultant with TriTech SBDC, an SBA sponsored Small Business Development Center.
Don Warriner is the program director for Springboard, InSoCal CONNECT's structured mentoring program. Don is Managing Director of Columbia Capital Securities, Inc. and Columbia Capital Advisers, Inc. providing investment banking and financial consulting services on middle market debt and equity financings and mergers and acquisitions focusing on debt restructuring and IT mergers and acquisitions. Don has been the CEO of four software companies and held a senior executive position at IBM Global Services working in IT.

Terry Bibbens served a record 6-1/2 years as Entrepreneur in Residence in the Office of Advocacy for the U.S. SBA in both the Clinton and Bush Administrations (1994 to 2001). He provided senior-level national policy guidance including testimony to the U.S. Congress on issues of patent law, entrepreneurship, improving capital access, the SBIR program, and ways to encourage growth of high-technology clusters. Terry previously spent 34 years in the defense electronic-warfare business including 10 years as the founder and CEO of his own firm which he grew to 200+ employees and successfully merged with a NYSE listed company.
Eric Blum is Associate Dean at the School of Continuing Studies at the University of Redlands.
Rebeccah Goldware is the Chief of Staff for the University of California Riverside Research and Development Department. There she assists with the coordination, development, and planning of executive strategies to support research and economic development efforts for the growth and success of UCR both locally and nationally. Prior to this, Rebeccah was the Director of Industry and Research Relations at UCR, where she formed and developed mutually beneficial relationships with industry. Rebeccah is the past President of the YWCA of Riverside County, and is currently on the boards of United Way of the Inland Valleys and Second Harvest Food Bank.
Stan Harter is an Attorney and Partner based in Reid & Hellyer's Temecula office and practices in the areas of business, tax controversy, real estate transactions and estate planning. Stan has been a planning commissioner for the City of Temecula since 2005, where he plays a key role in determining how the city develops and also helps to make the city's land-use decisions that impact businesses, developers and property owners. He was chairman of the Temecula Valley Chamber of Commerce from 2008 through 2010 and has been a director since 2003. Stan is also a Director-at-Large with the Economic Development Council of Southwest Riverside County.
Roy Paulson is President of Paulson Manufacturing, and his experience includes all of the typical aspects of running a family business. His education centered on a combination of business management and associated technical training. Patents include 16 Utility and Design patents and pending, in the fields of optics, mechanical designs and optical physics. Paulson Mfg exports to 100 countries and specializes in Safety and Security Products. Roy is a member or director of over a dozen institutions focused on manufacturing and exporting.
Paulo Rangel has held positions in several healthcare related companies, where he has completed license agreements, renegotiated existing agreements to improve economic terms, raised money from government contracts (DARPA) and has been responsible for intellectual property, business planning, market research and valuation of new product opportunities. Paulo has also launched and run two healthcare companies.
Jennifer Stewart is the Technology Transfer Office Navy ORTA at the Naval Surface Warfare Center Corona where she serves NSWC Corona Division as a technology & IP broker linking the Division's scientists & engineers with academia and industry. She does this through tools including Cooperative Research and Development Agreements (CRADA's), Educational Partnership Agreement's (EPA's), and Work With Private Party (WWPP) Agrements. Jennifer is also a member of InSoCal CONNECT's Tech Transfer Working Group.
John Tillquist, PhD, chairs our Technology Transfer working group and is the Associate Vice Chancellor at Riverside Community College District. He runs southern California economic development centers funded by eighteen federal and state grants, is past President and Board of Governors member of the Tech Coast Angels, and serves as mentor, interim executive, and expert witness for technology businesses. John is also Entrepreneur-in-Residence at Chapman University as well as the Naval Surface Warfare Center Corona and is part-time faculty at Cal State San Bernardino's Entrepreneurship graduate program. He holds a number of board positions including the executive board for the Alliance for Commercialization of Technology, the Office of Technology Transfer at California State University-San Bernardino, and the Riverside Economic Development Corporation among others.

Murrieta Innovation Center Video Tour
SoCal CEO Magazine visits the MIC and tours the facility, recording the visit on video. Read more >

InnovateHER Local Winner!
Jaan Biotherapeutics LLC was named winner of the local InnovateHER competition held at Murrieta City Hall. See all local winners here.

Springboard Application
Would you like to apply to be a Springboard company? Applications are open - apply now!
Our Current Springboard Companies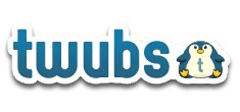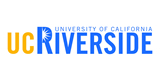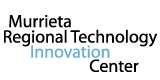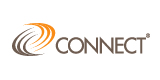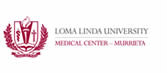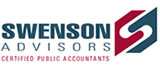 ---
InSoCal CONNECT is a 501(c)3 non-profit organization.
Headquartered at Murrieta Regional Innovation Center | 26442 Beckman Court | Murrieta, CA 92562