Innovation Assets Report

The InSoCal CONNECT Innovation Assets Report, developed and created by CONNECT San Diego, is a compilation of the richness of the innovation assets of the Inland Southern California innovation economy. The report was released in Fall 2012, and showcases the depth and breadth of the region's assets including:

Innovative technology companies
Higher education institutions
Research institutions and facilities
Research talent
Venture capital organizations and programs
Angel investor organizations and programs
Incubators and accelerators, and co-working centers
Industry trade organizations
Science, technology, engineering, and mathematics (STEM) education programs
Innovation cluster map - Sample map
Cluster initiatives
InSoCal regional map of innovation start-ups - 2008-2011

The report is a compilation of selected assets that comprise the innovation economy in the InSoCal region, which encompasses the twin cities of Murrieta/Temecula and the area along the I-215 corridor inclusive of the City of Riverside, and the University of California Riverside campus.

InSoCal CONNECT in the Press MURRIETA: Protests aren't hampering efforts to woo business
Bruce Coleman of InSoCal CONNECT talks with The Press Enterprise. Read more >

Our Recent STEM Efforts CNUSD: Middle School Science Teachers Acquiring New Innovative Practices to bring into the Classroom.
Read more >

Upcoming Events Springboard application will be posted soon. Please check back!
Event Details >

Latest News InSoCal CONNECT Selects Three Startups for Springboard
Read More >

Innovation and Exports Spotlight

Watch Our Videos

Center for Environmental Research & Technology
San Diego CONNECT
Global CONNECT
Riverside CEO Technology Forum

Click here to view our Sponsors »

---

InSoCal CONNECT is a 501(c)(6) non-profit organization.

Murrieta Innovation Center Video Tour
SoCal CEO Magazine visits the MIC and tours the facility, recording the visit on video. Read more >

InnovateHER Local Winner!
Jaan Biotherapeutics LLC was named winner of the local InnovateHER competition held at Murrieta City Hall. See all local winners here.

Springboard Application
Would you like to apply to be a Springboard company? Applications are open - apply now!
Our Current Springboard Companies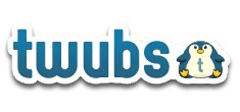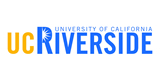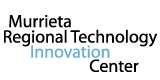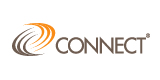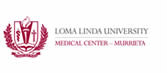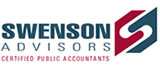 ---
InSoCal CONNECT is a 501(c)3 non-profit organization.
Headquartered at Murrieta Regional Innovation Center | 26442 Beckman Court | Murrieta, CA 92562