Welcome
InSoCal CONNECT is rebranding the Inland region of Southern California as a center of innovation excellence and high quality of life. While primarily focused on the region bounded by Corona, Riverside and Temecula, we collaborate with all Inland Southern California entrepreneurs and organizations.
We act as the catalyst linking startups and technology companies with local government, universities, professional service providers and investors. This is done through our Springboard, Tech Transfer, Thought Leadership Series, Special Interest Groups and International Business programs.
The organization is modeled after internationally recognized CONNECT San Diego. In addition to nurturing the start-up community culture in the region, InSoCal CONNECT is working to drive export activity, encourage STEAM education and supporting the growth of foreign and local capital resources in the area.
Learn more

---
Latest News
Apply NOW to be a part of "Start-ups for Innovators" at The Murrieta Innovation Center starting March 15th!
Riverside County entrepreneurs have the opportunity to participate in a free program from UC Riverside, EPIC and InSoCal CONNECT called Start-ups for Innovators. These introductory workshops are based on the highly successful Lean Launchpad program created by Steve Blank at Stanford and now offered nationwide by the National Science Foundation. Learn more

In Memoriam
The InSoCal CONNECT community is mourning the loss of a great champion of entrepreneurs. Stan Harter passed away on Sunday, November 22 after a short illness. Stan has been an enthusiastic supporter of entrepreneurs, business professionals, and nonprofits in our community and he will be sorely missed. Stan served on our Executive Committee since inception and his friendly, open and eager to help attitude were a major asset and will be impossible to replace.
Donations in Stan's memory can also be made online: https://www.ldsphilanthropies.org; The Perpetual Education Fund
This fund has held a special place in Stan and his wife Lynne's hearts. Our thoughts and prayers are with his family.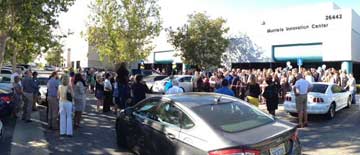 Murrieta Innovation Center Grand Opening a Huge Success!
Hundreds of attendees and representatives from all levels of local government, along with resource providers, nonprofits and business and community members gathered for the official re-launch of the Murrieta Innovation Center on June 23. This is the beginning of a major push to create an innovation culture and economy that will become nationally recognized.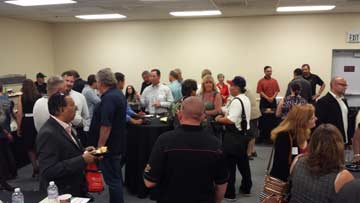 Our Dry Run was a Huge Success!
On May 19th our three Springboard companies presented to a distingished panel of veteran investors and mentors. Comments were very positive, but each company was able to learn more about how they could improve their pitch and get more investor attention. Now we are tuning up for the Graduation Day on July 15th!
UCR MEGSA Symposium
The University of California Riverside's Mechanical Engineering Graduate Student Association held a great symposium on May 14th. There were a number of very compelling projects, and the grad students did a fantastic job of presenting their research so that everyone could understand.
Mt. San Jacinto College held a Business Plan competition on May 16th. Two companies presented and a panel of judges awarded the $5,000 first prize to Dawn of the LAN, an E-Sports Bar and Grill, and second prize of $2,500 to Innovative Games Distributors. InSoCal CONNECT director Jay Goth was honored to be one of the judges.

Murrieta Innovation Center Video Tour
SoCal CEO Magazine visits the MIC and tours the facility, recording the visit on video. Read more >

InnovateHER Local Winner!
Jaan Biotherapeutics LLC was named winner of the local InnovateHER competition held at Murrieta City Hall. See all local winners here.
Our Current Springboard Companies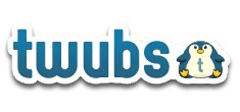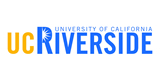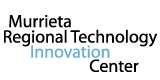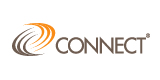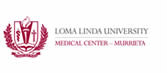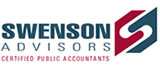 ---
InSoCal CONNECT is a 501(c)3 non-profit organization.
Headquartered at Murrieta Regional Innovation Center | 26442 Beckman Court | Murrieta, CA 92562