Murrieta Innovation Center Video Tour
SoCal CEO Magazine visits the MIC and tours the facility, recording the visit on video. Read more >

InnovateHER Local Winner!
Jaan Biotherapeutics LLC was named winner of the local InnovateHER competition held at Murrieta City Hall. See all local winners here.

Springboard Application
Would you like to apply to be a Springboard company? Applications are open - apply now!
Our Current Springboard Companies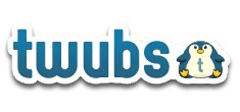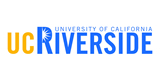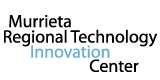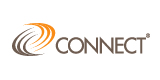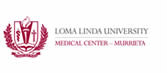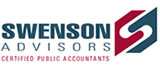 ---
InSoCal CONNECT is a 501(c)3 non-profit organization.
Welcome

InSoCal CONNECT is a nonprofit organization focused on rebranding the inland Southern California region bordered by Corona, Riverside and Temecula as the Innovation Triangle of Southern California.

InSoCal CONNECT is dedicated to creating a sustainable jobs economy within the Innovation Triangle. We act as the catalyst between startups,technology companies; and local government, universities, professional service providers and venture capitalists.

We are modeled/benchmarked to CONNECT San Diego and advocating for the 3 three emerging clusters in the region-software/biotech/communications. In addition to nurturing a start up community culture in the region; InSoCal CONNECT is working to drive export activity; and supporting Economic Development projects (EB-5 Visa Program).

Learn more

---

Latest News

InSoCal CONNECT Selects Three Startups for Springboard (09/30/2014)

September 30, 2014 (Murrieta CA) – InSoCal CONNECT, a Riverside County nonprofit dedicated to the growth of the local innovation economy, has announced the selection of its first slate of Springboard companies. Springboard is a structured mentorship program developed by CONNECT San Diego that assists early stage companies in developing the strategic plan, resources and fundamentals that will attract investors and spur growth.

---

Upcoming Events

InSoCal CONNECT Springboard
Springboard application will be posted soon. Please check back!

---




Subscribe to RSS Feed


Title search: ✖


Subscribe to RSS Feed


Thank you to all of the companies that pitched the Tech Coast Angels - and to the Angels for attending and giving great feedback to our entrepreneurs!

Tech Coast Angels (TCA) is the largest angel investment group in the United States and the most significant source of funding for startup companies in Southern California. They are actively seeking great startup companies to fund.

More than providing money, TCA brings connections, knowledge, mentoring and operational assistance to early-stage entrepreneurs who have game-changing ideas. TCA is very mindful that some of the greatest companies in the US began with angel investments. TCA funding is not limited to the technology industry since TCA members invest in exciting companies in a wide range of industries including medical devices, consumer products, internet, IT, life sciences, media, software and environmental services, among others.

TCA generally funds startup companies that have a very high potential for growth in the next 3-to-5 years. TCA is a non-profit organization. InSoCal CONNECT works closely with the Tech Coast Angels to identify and mentor possible companies that will be considered for investment.

We had nine companies present to the Angels, and over 90 people registered for the event. It was a packed house and everyone walked away happy. The companies received great exposure and feedback from investors, the investors got a chance to see some new companies (and expressed interest in following up with some of them), and the audience had a chance to see polished, professional investment pitches in an educational setting.

Each company was required to submit their original pitch deck to Jay Goth, who then held practice sessions with all of the presenters. After several practice sessions and a "dry run" or dress rehearsal, the companies all did a great job of presenting themselves to the community!

​

Click here to view our Sponsors »

---

InSoCal CONNECT is a 501(c)(6) non-profit organization.
Headquartered at Murrieta Regional Innovation Center | 26442 Beckman Court | Murrieta, CA 92562