Murrieta Innovation Center Video Tour
SoCal CEO Magazine visits the MIC and tours the facility, recording the visit on video. Read more >

InnovateHER Local Winner!
Jaan Biotherapeutics LLC was named winner of the local InnovateHER competition held at Murrieta City Hall. See all local winners here.

Springboard Application
Would you like to apply to be a Springboard company? Applications are open - apply now!
Our Current Springboard Companies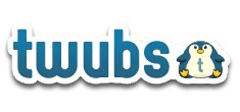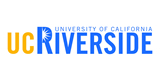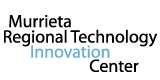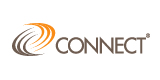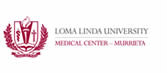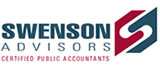 ---
InSoCal CONNECT is a 501(c)3 non-profit organization.
Welcome

InSoCal CONNECT is a nonprofit organization focused on rebranding the inland Southern California region bordered by Corona, Riverside and Temecula as the Innovation Triangle of Southern California.

InSoCal CONNECT is dedicated to creating a sustainable jobs economy within the Innovation Triangle. We act as the catalyst between startups,technology companies; and local government, universities, professional service providers and venture capitalists.

We are modeled/benchmarked to CONNECT San Diego and advocating for the 3 three emerging clusters in the region-software/biotech/communications. In addition to nurturing a start up community culture in the region; InSoCal CONNECT is working to drive export activity; and supporting Economic Development projects (EB-5 Visa Program).

Learn more

---

Latest News

InSoCal CONNECT Selects Three Startups for Springboard (09/30/2014)

September 30, 2014 (Murrieta CA) – InSoCal CONNECT, a Riverside County nonprofit dedicated to the growth of the local innovation economy, has announced the selection of its first slate of Springboard companies. Springboard is a structured mentorship program developed by CONNECT San Diego that assists early stage companies in developing the strategic plan, resources and fundamentals that will attract investors and spur growth.

---

Upcoming Events

InSoCal CONNECT Springboard
Springboard application will be posted soon. Please check back!

---




Subscribe to RSS Feed


Title search: ✖


Subscribe to RSS Feed


Amro Albanna, CEO of ieCrowd, presented the company's plan to IPO to an audience of local investors and shareholders this afternoon. The company has five subsidiaries, all of them commercializing technologies that were developed in local universities.

ieCrowd is taking a different approach to an IPO, as they have already filed a full statement (S1) with the SEC and will list on NASDAQ after they have raised up to $20 million. As Amro stated, there are comparables to this company listed with much higher valuations, and the company is looking for technologies that can help reduce suffering.

The five subsidiaries currently looking to develop commercial applications are based on technology that makes humans invisible to misquitoes, one that senses gases and other substances in the air and can go in a mobile device like a phone, one that provides real-time oxygen as needed to people who need extra oxygen, one that can control headache and migraine pain, and one to eliminate sleep apnea.

The company just licensed another 20 patent families. All of the management team has experience in this field, and they plan to bring the first five technologies to market in the next year or so. This IPO is open to any interested investor, not limited to accredited or institutional investors. That's very unusual and an opportunity for the average joe to invest in a real pre-IPO stock.

This is an example of the innovation and growth we are seeing in our region! For more information on the company visit www.iecrowd.com and for information on the IPO go to www.iecrowd.com/IPO.

​

Click here to view our Sponsors »

---

InSoCal CONNECT is a 501(c)(6) non-profit organization.
Headquartered at Murrieta Regional Innovation Center | 26442 Beckman Court | Murrieta, CA 92562