Our Recent STEM Efforts

July 3, 2013
Contact: Evita Gonzalez, (951) 736-5084

CNUSD: Middle School Science Teachers Acquiring New Innovative Practices to bring into the Classroom

NORCO - Over ten thousand students will benefit from the professional development that their teachers will garner at this year's SCAN (Science Content and Notebooking) Summer Science Institute that will be hosted at CNUSD's John F. Kennedy Middle College High School. The Summer Institute will begin on July 8th thru July 19th from 8am to 3pm. This collaborative project includes four Riverside County school districts, (CNUSD, Alvord SD, Riverside SD and River Springs Charter School) twenty-two public or charter schools, approximately sixty teachers, and over ten thousand students. Other partners include RCOE, UCR, and Key Data Systems.

The Science Content and Notebooking (SCAN) project is part of the 1.3 million dollar California Math and Science Project grant. The SCAN Summer Institute brings middle school science teachers together for two weeks of intensive workshops led by professors from UCR and RCC. The Summer Institute will also include tours of science labs and demonstrations at UCR and RCC.

The three goals of the SCAN project are: Increase science teacher content knowledge; Increase student achievement in science, ELA and writing through science notebooking; and building relationships with the local universities and county office as a part of a framework of support for science teachers. In addition, each participant receives 60 hours of intensive professional development during the Summer Institute and 24 hours of follow-up professional development throughout the school year. This professional development training continues to produce positive growth in Math and Science among students.

InSoCal CONNECT in the Press MURRIETA: Protests aren't hampering efforts to woo business
Bruce Coleman of InSoCal CONNECT talks with The Press Enterprise. Read more >

Our Recent STEM Efforts CNUSD: Middle School Science Teachers Acquiring New Innovative Practices to bring into the Classroom.
Read more >

Upcoming Events Springboard application will be posted soon. Please check back!
Event Details >

Latest News InSoCal CONNECT Selects Three Startups for Springboard
Read More >

Innovation and Exports Spotlight

Watch Our Videos

Center for Environmental Research & Technology
San Diego CONNECT
Global CONNECT
Riverside CEO Technology Forum

Click here to view our Sponsors »

---

InSoCal CONNECT is a 501(c)(6) non-profit organization.

Murrieta Innovation Center Video Tour
SoCal CEO Magazine visits the MIC and tours the facility, recording the visit on video. Read more >

InnovateHER Local Winner!
Jaan Biotherapeutics LLC was named winner of the local InnovateHER competition held at Murrieta City Hall. See all local winners here.

Springboard Application
Would you like to apply to be a Springboard company? Applications are open - apply now!
Our Current Springboard Companies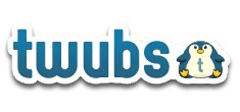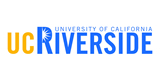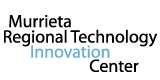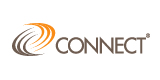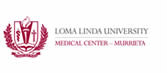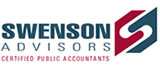 ---
InSoCal CONNECT is a 501(c)3 non-profit organization.
Headquartered at Murrieta Regional Innovation Center | 26442 Beckman Court | Murrieta, CA 92562