Our Executive Committee represents local leaders in academia and business. This Committee is responsible for the strategic direction and decisions regarding all of our programs and events.
Steve Austin is the Chairman of the Executive Committee. He is the managing partner at Swenson Advisors, a full service CPA practice offering comprehensive, customized accounting, tax, and consulting solutions to meet the needs of local, regional and multi-national clientele around the globe. Steve manages audit, SEC, Sarbanes-Oxley, and business consulting engagements with a focus on technology, manufacturing, service, real estate, social media, and non-profit organizations. He is the author of the book "Rise of the New Ethics Class." Steve speaks worldwide on governance, Sarbanes-Oxley, and IFRS matters and writes articles published by the AICPA.
Scott Brovsky is the Executive Director of InSoCal CONNECT. He is responsible for day to day activities and reports to the Executive Committee. Scott has been a Founder or Founding Executive of a number of start-ups including the VC funded mobile games studio Muti Labs, the Temecula based sports tech company NZN Labs/LIT Pro and he had some beginners luck selling his first company Industrial Strength Network (an early interactive agency) to frog design as an acquihire in 1998. He publishes the Eating Clean App and has been an angel investor in independent mobile games while at Brovsky Capital. In addition, as a brand marketing executive, Scott has a successful track record in defining, launching and driving revenue for major video game franchises such as The Avengers, Turok, Kingdom Hearts and Medal of Honor for leading entertainment companies like Disney/Marvel, Electronic Arts and Take-Two Interactive.
Jay Goth is the Vice Chairman of the Executive Committee. As a serial entrepreneur, Jay has been involved in the real estate, finance, insurance, hospitality, energy and technology industries. He is the curator of Startup Digest for Riverside County, a weekly email digest of all entrepreneurial events and actvities each week. Jay is also a co-organizer of 1 Million Cups Riverside, a weekly gathering of local entrepreneurs that showcases two startups every week. Jay is also a senior consultant with TriTech SBDC, an SBA sponsored Small Business Development Center.
Roy Paulson is President of Paulson Manufacturing, and his experience includes all of the typical aspects of running a family business. His education centered on a combination of business management and associated technical training. Patents include 16 Utility and Design patents and pending, in the fields of optics, mechanical designs and optical physics. Paulson Mfg exports to 100 countries and specializes in Safety and Security Products. Roy is a member or director of over a dozen institutions focused on manufacturing and exporting.
Jennifer Stewart is the Technology Transfer Office Navy ORTA at the Naval Surface Warfare Center Corona where she serves NSWC Corona Division as a technology & IP broker linking the Division's scientists & engineers with academia and industry. She does this through tools including Cooperative Research and Development Agreements (CRADA's), Educational Partnership Agreement's (EPA's), and Work With Private Party (WWPP) Agrements. Jennifer is also a member of InSoCal CONNECT's Tech Transfer Working Group.
John Tillquist, PhD, chairs our Technology Transfer working group and is the Associate Vice Chancellor at Riverside Community College District. He runs southern California economic development centers funded by eighteen federal and state grants, is past President and Board of Governors member of the Tech Coast Angels, and serves as mentor, interim executive, and expert witness for technology businesses. John is also Entrepreneur-in-Residence at Chapman University as well as the Naval Surface Warfare Center Corona and is part-time faculty at Cal State San Bernardino's Entrepreneurship graduate program. He holds a number of board positions including the executive board for the Alliance for Commercialization of Technology, the Office of Technology Transfer at California State University-San Bernardino, and the Riverside Economic Development Corporation among others.

Follow us on Facebook
For all of the latest InSoCal CONNECT news and event updates, check out our Facebook page HERE.
Our Current Springboard Companies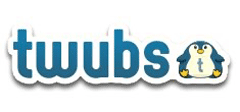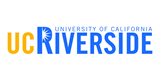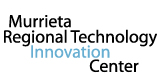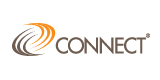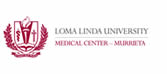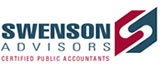 ---
InSoCal CONNECT is a 501(c)3 non-profit organization.
Headquartered at Murrieta Regional Innovation Center | 26442 Beckman Court | Murrieta, CA 92562