Blog
Subscribe to RSS Feed
Title search: ✖



Subscribe to RSS Feed

Apply NOW to be a part of "Start-ups for Innovators" at The Murrieta Innovation Center starting March 15th!

Riverside County entrepreneurs have the opportunity to participate in a free program from UC Riverside, EPIC and InSoCal CONNECT called Start-ups for Innovators. These introductory workshops are based on the highly successful Lean Launchpad program created by Steve Blank at Stanford and now offered nationwide by the National Science Foundation.

Read more...

In Memoriam

The InSoCal CONNECT community is mourning the loss of a great champion of entrepreneurs. Stan Harter passed away on Sunday, November 22 after a short illness. Stan has been an enthusiastic supporter of entrepreneurs, business professionals, and nonprofits in our community and he will be sorely missed. Stan served on our Executive Committee since inception and his friendly, open and eager to help attitude were a major asset and will be impossible to replace. Donations in Stan's memory can also be

Read more...

Kasual Koffee Going Strong!

Our Kasual Koffee sessions are running every Saturday from 9 am to noon. Today we had over a half dozen people come by. Mike Purcell with !Shouttag gave a presentation he is preparing for Nov. 9th Pitch the Angels. We all discussed it and provided some feedback, which he incorporated into another session later in the morning. Carl is working on a stealth project that will launch at the Pitch the Angels competition, and gave us some inside scoop on what it is and how it works. Matt Wiley gave his pitch

Read more...

Kaiser Permanente coming to Murrieta

Kaiser Permanente has paid $9.3M for a 37-acre parcel in Murrieta, where it plans to build an 824,500 SF complex that will include a hospital, a diagnostic and treatment building, a medical office building and a central energy plant to power it all over the next 25 years. Read more at Bisnow

Read more...

Local Tech Transfer Company to IPO!

Amro Albanna, CEO of ieCrowd, presented the company's plan to IPO to an audience of local investors and shareholders this afternoon. The company has five subsidiaries, all of them commercializing technologies that were developed in local universities. ieCrowd is taking a different approach to an IPO, as they have already filed a full statement (S1) with the SEC and will list on NASDAQ after they have raised up to $20 million. As Amro stated, there are comparables to this company listed with muc

Read more...

Follow us on Facebook
For all of the latest InSoCal CONNECT news and event updates, check out our Facebook page HERE.
Our Current Springboard Companies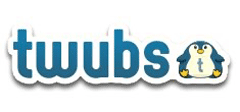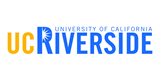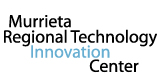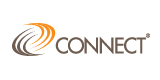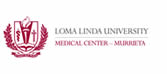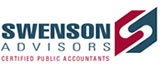 ---
InSoCal CONNECT is a 501(c)3 non-profit organization.
Headquartered at Murrieta Regional Innovation Center | 26442 Beckman Court | Murrieta, CA 92562