The steering committee provides a depth of knowledge and insight that extends into virtually every industry and market. Our members help guide the direction and programs of InSoCal CONNECT and take an active role in several of our working groups. This committee provides valuable feedback and commentary on the operations and is a critical component of our organizational structure. Our members include the executive committee plus:
John Alderson is a veteran of the hospitality industry. Following his graduation from USC, John entered the management training program for Chart House Restaurant group and worked his way from trainee to President over his 25 year career, helping the chain grow from four to 80 high scale restaurants. He then went on to be President of Steak and Ale and after that joined Starbucks in 1997 as Senior VP for the Western US, growing the region from 250 to over 1,000 stores in four years. His region got the best results not only financially, but in areas such as employee satisfaction, turnover, management retention, customer satisfaction, same store sales increases, etc. anywhere in the world. Additionally, he was given the opportunity to work with some really special people - Howard Schultz, Jim Collins, etc.
Hervé Auch-Roy ​ is a high technology professional with a broad Design, Marketing, Business Development and Entrepreneurship experience in complex Electronic, Microelectronic, Software and Embedded Systems for various high technology industries such as High Performance Computing (HPC), Biometric Systems, Internet-of-Things (IoT), Machine-to-Machine (M2M), and Payment Systems, backed with a strong international leadership career in large companies such as IBM Corporation, Thomson MultiMedia, ST Microelectronic, Oki Electric, as well as smaller companies, in high tech clusters such as California's Silicon Valley, New York State's Poughkeepsie-Fishkill IBM International Research Center, French Silicon Valley (Grenoble-Alpes), and Germany. Hervé is a recognized technology expert of the Office for Science and Technology (OS&T) at the Embassy of France in the USA, the founder of the West Coast Entrepreneurial Alliance(TM) developing and strengthening bi-lateral collaboration in high profile innovation of southern California (SoCal Innovation) on a global scale, and a selected member of the French-American Chamber of Commerce of Los Angeles (FACCLA). Hervé holds a MSEE from the Conservatoire National des Arts et Métiers (CNAM) in France, an MBA from the American Management and Business Administration Institute and University in Cambridge, MA.
Bill Demmin is a retired banker, having served as CEO of Commerce Bank of Temecula Valley and as Executive Vice President and CFO of Innovative Bank, among others. Bill is currently coaching/mentoring high school students at Murrieta Valley High School for the Virtual Enterprise program (national program/competition where students go through the complete process of forming and operating a business). Last year's class went to the National finals in New York and took 4th place in the Business Plan category. In addition to enjoying the retired life, Bill is always looking for investment opportunities and works on special assignments that he finds appealing.
Dr. Imran Angelov Farooq is a Partner at The Omnius Group, a Southern California based Economic Development firm that specializes in financing public-private partnerships. He also serves as the Director of the UC Riverside Center for Economic Development & Innovation (CEDI). Dr. Farooq is a member of the Green Collar Jobs Council. He is the Chief Advisor for the Inland SoCal Link iHUB (an economic development partnership between the Port of Los Angeles and the Inland Empire region). Dr. Farooq received his Bachelor's Degree from the University of California at Berkeley; his Master's, and his Doctorate of Policy, Planning and Development from the University of Southern California.
Janise Graham is a financial services veteran who advises business owners on business continuity, succession planning, and other key elements of a successful business strategy. Her passion is to help as many business owners and executives as possible understand the importance of and implement a business succession plan by using insurance products and strategies that may help their business to continue to thrive should they become disabled, retire or die. In addition to owning her own financial services businesses, Janise was President of the Inland Empire region of the National Association of Insurance and Financial Advisors, an Industry association supporting the insurance and financial services industry.
Russell Jeide is a partner in the Orange County office of Knobbe Martens, one of the largest and fastest-growing IP law firms, with more than 275 attorneys and scientists representing the complete spectrum of technologies and IP practice areas. He focuses on several areas of intellectual property law, including patent prosecution, due diligence, legal opinion work, and licensing. Russell has prosecuted patent applications in a variety of technologies including computer software, Internet business methods, data processing, telecommunication systems, computer architecture, and network monitoring and security systems.
Dean Jones Katsiyannis is the President and CEO of Hamilton Jones, an international trade and development consultancy. Dean is a global business developer and former senior diplomat with 30 years experience in management, team-building, and strategic planning. Obtained in-depth understanding of values, behavior, and basic assumptions around various international business cultures and divergent professionals while living and working in Europe and the Middle East. He is skilled as a strategic arbitrator facilitating the collaboration of international research and development agencies, entrepreneurs, and policy makers.
Ed Lake is a versatile executive leader with a proven record of sound financial and strategic guidance in fast paced rapid growth environments across multiple industries. Through my collective experiences as a CFO, VP of Corporate Development/M&A and EVP of Operations, I am able to draw upon a broad set of skills and experiences enabling me to become a trusted advisor to the executive management team and Board. In these capacities, Ed has led, closed and integrated over 25 transactions in a wide-range of technology and services based businesses with an aggregate deal value in excess of $1.0B.
Suzanne Lingold is the Associate Dean in Extended Learning at California State University San Marcos with administrative oversight of the new Temecula campus in Southwest Riverside County. Suzanne's twenty-five years of continuing education experience includes the Center for Continuing Education at The University of Texas Pan American, the Oklahoma Center for Continuing Education at the University of Oklahoma, Paris Junior College, and the Young Presidents' Organization. Her civic activities include the Temecula Valley Chamber of Commerce as board member, the Southwest California Economic Development Corporation as executive board member, the Southwest Community Development Organization as board member, and was recently appointed to the Riverside County Workforce Investment Board (WIB).
Jim McLaughlin is a former geologist and currently enjoys a profession as a business coach and consultant with Morrison McNabb. He has a diverse background that includes oil exploration, software development, corporate training and performance support, and land development. As a former business owner and engineering office manager, Jim works with people to identify and articulate goals, projects and strategies that fulfill their business objectives. He helps identify obstacles to success and create a plan for working beyond them. Jim is also the curator for TEDx Temecula, where he brings dynamic local speakers to the local community.
A. Wiggs Mendoza administers the roundtable coaching program of Metropolitan Water District's Small Business Program, where both new and existing businesses learn fundamental strategies in government contracting. His efforts have resulted in contracts won by small businesses from numerous government agencies in the region. His advocacy and work with small businesses has led to numerous acknowledgements including a U.S. Congressional resolution; California State Assembly recognition; Advocate of the Year, Asian Business Association; Special Advocate Award from the National Association of Women in Construction and Advocate of the Year from the Filipino American Chamber of Commerce.
Mark Merritt is Vice President and Commercial Lending Officer at Commerce Bank of Temecula Valley. He has held similar positions at Mission Oaks National Bank and First Citizens Bank. Mark is dedicated to the local community and is Vice President of the Temecula and Murrieta Chambers of Commerce, the Young Professionals Organization of Temecula and Education Co-Chair of the Southern Riverside County Association of Realtors.
Mark Mitchell has an extensive background in entrepreneurship and marketing. He is director of the TriTech Small Business Development Center which helps Southern California business owners and entrepreneurs turn their enterprise into a hyper-growth company by commercializing their new technologies, market their products and services, and identify capital and knowledge resources. Mark has led TriTech since 2006 in achieving the highest level of economic impact in California, which includes $205 million in Capital, $105 million in client sales, plus over 1300 jobs created and retained.
Don Murray is the Chairman of the Board, President and CEO of the Bank. Don joined the Bank in September 2010. Don has been a resident of the Temecula Valley since 1994 and served as Chief Credit Officer of Community National Bank for 13 years prior to its merger with Pacific Western Bank. Don served in his most recent position as CEO and President of First National Bank of Southern California from 2006 until he joined CBTV.
Peter Quinn has over 30 years experience in commercial real estate brokerage, development, investment and consulting. Peter began developing and investing in commercial real estate opportunities in 1985. Pursuit of joint venture development opportunities led to corporate real estate assignments with Eastman Kodak, Texaco USA and Eli Lilly. These relationships and experience led to the founding of Parkstone Companies, a provider of corporate real estate services to Fortune 500 companies, investors and major financial institutions, including Security Pacific Bank, Bank of America, Wells Fargo, and Sumitomo Bank.
Ralph Richardson is the CEO of MAVEN, a Digital Creative Agency based in Riverside, California. He has launched more than half a dozen ventures over the last 12+ years. Ralph's current venture is Tribal Wellness, an early stage startup located in Riverside, CA that provides innovative worksite wellness programs via mobile app technology. His areas of expertise include digital product development, project management, and business modeling. Ralph serves as a Director of Riverside.io, a non-profit co-working space for tech startups and as a co-organizer for StartupIE, a local meet-up group for aspiring tech entrepreneurs.
Anil Shanbhag is an accomplished manufacturing industry executive having run global businesses in a career spanning over twenty five years. Anil is interested in combining his technical expertise and business acumen to facilitate the growth of manufacturing-centric economy in the Inland Empire, where he has resided since the early 1980s. Throughout his career, he has led businesses that manufactured highly engineered, mission critical components, assemblies and systems. He successfully led the pursuit and capture of business opportunities in Asia, Europe, Eastern Europe, Middle East and Africa.

Follow us on Facebook
For all of the latest InSoCal CONNECT news and event updates, check out our Facebook page HERE.
Our Current Springboard Companies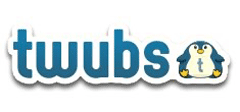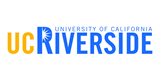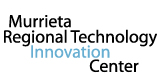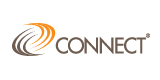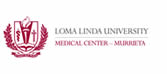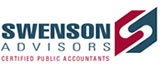 ---
InSoCal CONNECT is a 501(c)3 non-profit organization.
Headquartered at Murrieta Regional Innovation Center | 26442 Beckman Court | Murrieta, CA 92562