Blog
Subscribe to RSS Feed
Title search: ✖



Subscribe to RSS Feed

InSoCal CONNECT, a Riverside County nonprofit dedicated to the growth of the local innovation economy, has announced the selection of its first slate of Springboard companies. Springboard is a structured mentorship program developed by CONNECT San Diego that assists early stage companies in developing the strategic plan, resources and fundamentals that will attract investors and spur growth. That process has successfully launched over 300 companies and assisted in raising over one billion dollars in private capital since inception.

"It was incredibly difficult deciding which companies to choose for our first class of Springboard companies," stated Don Warriner, the Springboard Program Director for InSoCal CONNECT. "We had dozens of applications and narrowed those down to nine presentations. There were several companies that we would have brought on board if we had the mentors and resources to adequately service them. These companies are very close to being fundable, and I am confident that with the mentorship and resources we will provide from this program, and the capital sources we want to introduce them to, that they can grow into strong local companies."

Inviscid Software has a mission to support groups that perform therapy for autistic and learning disabled children by providing the best software and services to enable them to work at peak performance and efficiency. The company has current customers and is generating revenue. For more information visit www.inviscidsoftware.com.

Established in 2009, Twubs.com, the leading hashtag registrar, provides brandable hashtag landing pages and Twitter groups, search and tweet to screen tools for live events used by more than 20,000 organizations globally. Twubs.com allows users to quickly and easily search for social media content via hashtags. For more information visit www.twubs.com.

Picking Duck is an exciting twist on sports betting and handicapping and is currently in stealth beta mode. The company is expected to launch in the first quarter of 2015.

"Inviscid Software is thrilled to have been selected by InSoCal CONNECT to be one of the first companies through their program," said Inviscid Software CEO, Mark Adams. "The mentorship and connections we will receive will surely help our company to grow. And in the process, InSoCal CONNECT will shine a light on the many talented startup companies here in the region, which will further contribute to the emergence of Riverside County as a hotbed of entrepreneurship and job creation."

The Springboard mentorship program is individually designed for each company. A primary mentor, or Entrepreneur in Residence, is assigned to the company. Both mentor and company agree to a series of goals and milestones, culminating in a "graduation ceremony" during which the company will make a presentation to a group of investors and stakeholders. The process can take from two to six months, depending on the development stage of the company and the work needed to make the company fully investor ready. During this period, the company is presented to a series of marketing and financial professionals for impartial feedback and suggestions.

Follow us on Facebook
For all of the latest InSoCal CONNECT news and event updates, check out our Facebook page HERE.
Our Current Springboard Companies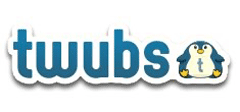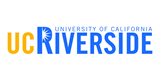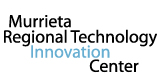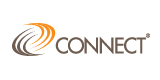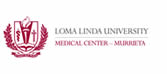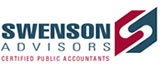 ---
InSoCal CONNECT is a 501(c)3 non-profit organization.
Headquartered at Murrieta Regional Innovation Center | 26442 Beckman Court | Murrieta, CA 92562